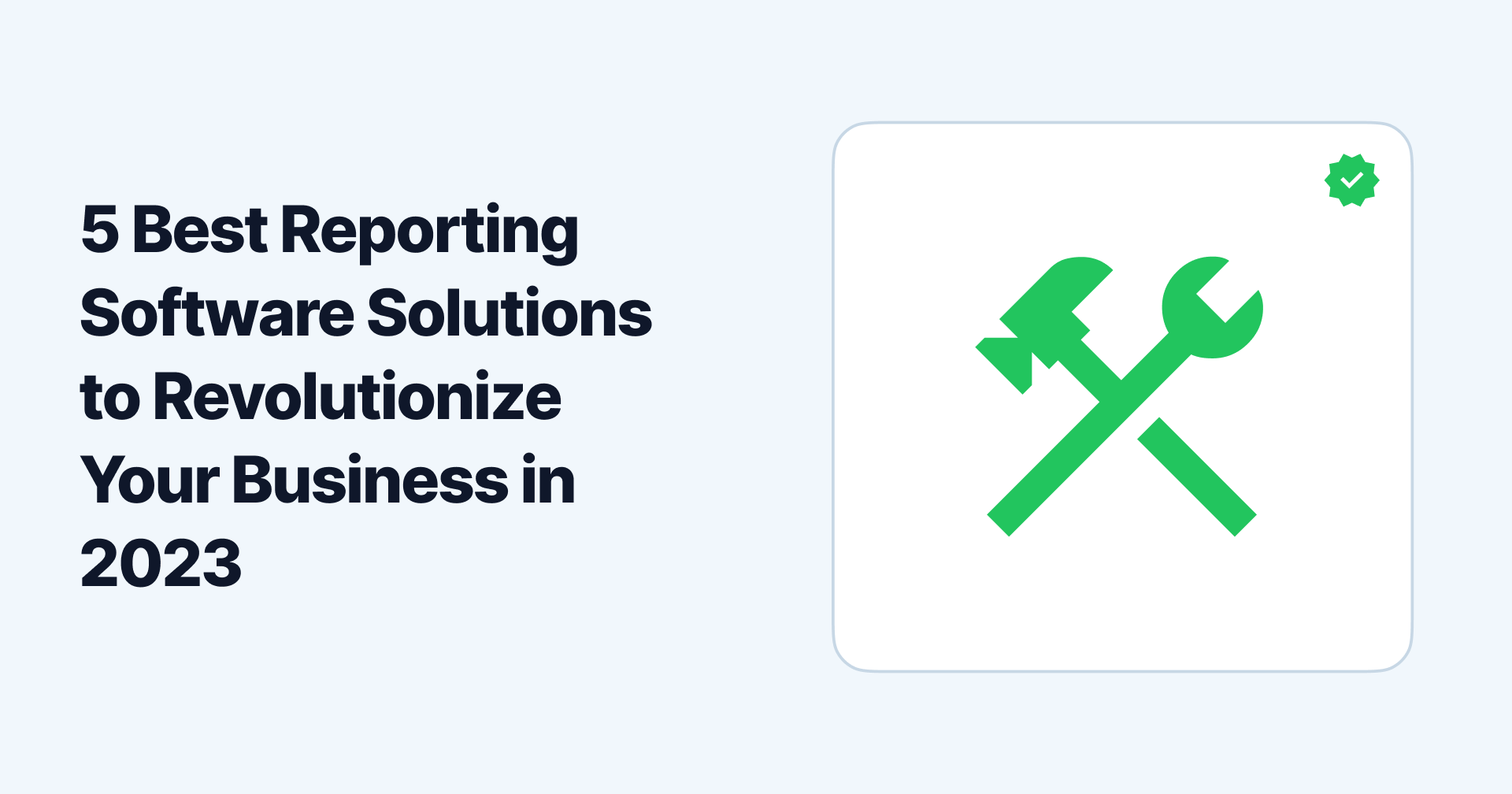 5 Best Reporting Software Solutions to Revolutionize Your Business in 2023
Are you overwhelmed by the sheer volume of business data and struggling to understand everything?
Imagine a strong reporting tool in your hands, letting you study tricky data and easily make smart choices.
In this post, we show you the five best reporting software options of 2023. They are chosen to help you change your business intelligence and analytics skills.
Use this chance to improve your business with these advanced reporting tools. Keep reading to learn which one suits you best and start using data power now!
What is Reporting Software?
Reporting software is a tool that helps businesses collect, analyze, and present data in meaningful ways. These tools enable organizations to make data-driven decisions, gain insights, and optimize operations.
Reporting software comes in various types, such as business intelligence software, data visualization tools, and embedded analytics platforms.
Types of Reporting Software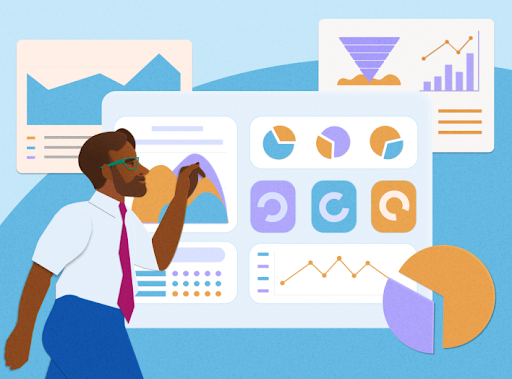 The best reporting software solutions come in various forms to cater to different business needs and goals.
Knowing various types of reporting software can assist you in selecting the one that aligns with your company's specific needs. Here are five common types:
BI tools help gather, analyze, and visualize complex data. They provide insights into a business's different aspects. Advanced analytics help decision-makers spot trends, patterns, and areas for improvement.
Data Visualization Tools:
These tools let users create engaging data representations through charts, graphs, and other visuals. They simplify complex data, making understanding and sharing with stakeholders easier.
Embedded Analytics Platforms:
These solutions integrate reporting and analytics into business applications. Users can access data insights without switching tools, streamlining decision-making.
Custom Reporting Solutions:
These tailored software solutions meet a business's specific needs. They offer unique features and functions. Though they may be more expensive, they align with a company's goals and processes.
Self-Service Reporting Tools:
These tools let non-technical users access, analyze, and visualize data without IT or data analysts. They are user-friendly, making data exploration and reporting accessible to more business users.
5 Problems Faced in the Absence of Reporting Software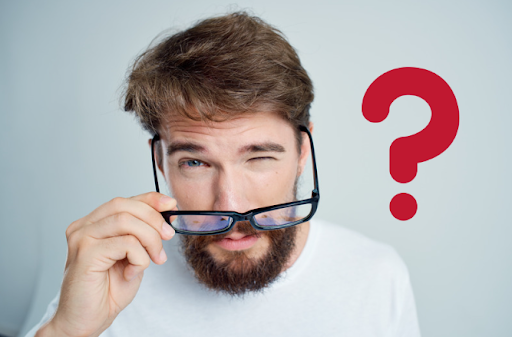 1. Poor Decision-Making:
Reporting software helps businesses study data for smarter choices.
2. Slow Manual Work:
Manual reports take time, have errors, and waste resources.
3. Hard to Spot Trends:
Companies need clear visuals and trend analysis to spot chances and risks.
4. Restricted Data Access:
With good reporting tools, businesses can share data and collaborate on decisions.
5. Rigid Reports:
Old reporting methods need more flexibility to make custom reports for unique needs.
Benefits of Reporting Software
1. Efficient Decision-Making:
Reporting software simplifies data analysis, empowering businesses to make data-driven decisions.
2. Time Savings:
Automated reporting processes save time and reduce the risk of errors.
3. Improved Collaboration:
Reporting tools facilitate data sharing and collaboration, enhancing teamwork and decision-making.
4. Customization:
Users can create tailored reports for specific business needs and goals.
5. Enhanced Data Visualization:
Interactive reports and dashboards help businesses identify trends, opportunities, and risks.
How to Use Reporting Software Effectively
1. Identify Business Objectives:
Determine the key goals and metrics reporting software should address.
2. Pick the Best Tool:
Select a reporting software that fits your business requirements and has the needed features and integrations.
3. Teach Users:
Make sure your team learns how to use the software well and use its full potential.
4. Tailor Reports:
Make custom reports and dashboards highlighting your business's key data and insights.
5. Watch and Improve:
Keep an eye on your reporting solution's effectiveness, adjusting and updating as necessary for better performance.
5 Best Reporting Software Solutions of 2023
1. Allure TestOps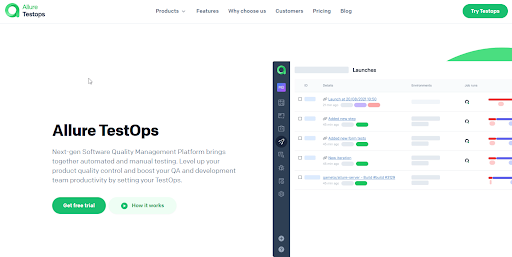 Allure TestOps, a next-gen software quality management platform, stands out among the best reporting software solutions. It unifies automated and manual testing to boost your QA and development team productivity, enhancing product quality control.
Features of Allure TestOps:
Automatically updates test documentation based on test run results tracking and analysis.
A central hub for all tests:
Links both manual and automated testing, reinforcing and speeding up your CI/CD pipeline.
Review your product's status, create targets, and monitor progress using Allure TestOps Analytics and Allure Query Language.
Advantages of Allure TestOps:
Enterprise-level security backed by role-based access, SSO, API tokens, and audit logs.
Real-time insights and complete visibility through robust reporting and dashboards.
Aggregate multiple tests into a single report covering every component needed for release.
Use rich REST API and Allure QueryLanguage to access your data.
Allure scales with your needs, executing tests smoothly whether you have 1,000 or 1,000,000 test cases.
Native integrations with widespread test automation, CI/CD, or issue-tracking frameworks.
Pricing
Allure TestOps offers scalable solutions to fit any team. Choose between Allure TestOps Cloud installation to host in their infrastructure or Server to locate it in-house.
Allure TestOps Cloud:
Hosted on their infrastructure
$39/month per user or fewer
Secure AWS hosting
60 GB storage included
Monthly or annual billing
From 1 user
Get free trial
Allure TestOps Server:
Hosted in-house
$30/month per user or fewer
Complete control over your instance
Private services integration
Quarterly or annual billing
From 5 users
Get free trial
Allure TestOps provides flexible pricing options, allowing you to select the best plan for your team's needs, whether you prefer a cloud-based or in-house solution.
2. Zoho Analytics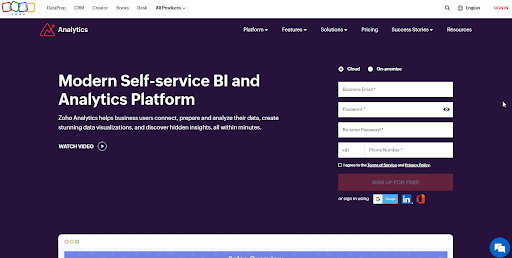 Zoho Analytics is a user-friendly tool for businesses. It offers self-service analytics and helps with business intelligence. You can make custom charts and use AI to get helpful insights. The easy interface lets users create dashboards and analyze data visually in minutes.
Key Features:
Our platform provides over 100 pre-made connectors for widely-used business applications, cloud storage systems, and databases.
Various visualization options include charts, pivot tables, summary views, KPI widgets, and custom-themed dashboards.
A comprehensive approach to business analytics that involves the examination of data gathered from various applications within an organization.
Augmented analytics using AI, ML, and NLP.
Pricing:
Zoho Analytics starts at $24/month for up to 2 users, with a 15-day free trial available.
3. Whatagraph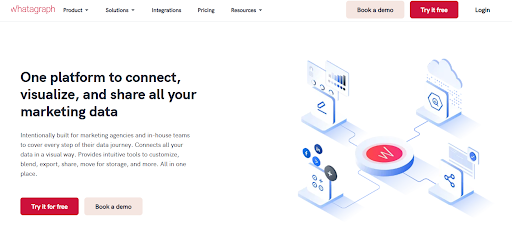 Whatagraph is a great reporting tool for marketing agencies. It makes creating, customizing, and automating reports simple. This tool helps marketing professionals manage data and produce eye-catching, informative reports.
Key Features:
Ready-to-use templates.
Custom branding.
Team collaboration.
Automated report delivery.
Integrations with over 40 tools, including Facebook, Shopify, Mailchimp, Salesforce, and Tik Tok Ads.
Pricing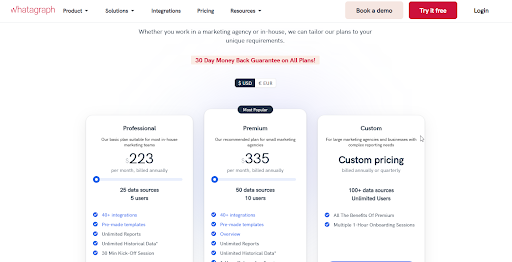 Whatagraph has a 7-day free trial, which starts at $199 per month for 25 data sources and five users, with unlimited reports.
4. Wrike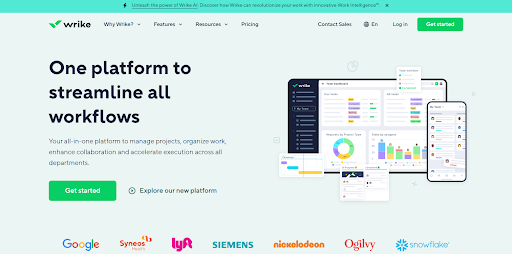 Wrike is a project management reporting tool that emphasizes collaboration and customization. It is suitable for teams ranging from five to unlimited members and offers highly configurable features.
Key Features:
Twelve different visualization options for tracking time management, project progress, team productivity, budget use, and more.
400+ pre-built native integrations, including Salesforce, Zendesk, QuickBooks, Microsoft, Google, and Dropbox.
Customizable workflows, dashboards, reports, request forms, and more.
Pricing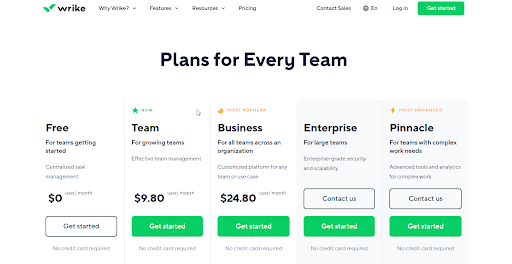 Wrike starts at $9.80/user/month and has a free version for up to 5 users. A 14-day free trial is available for paid plans.
5. Tableau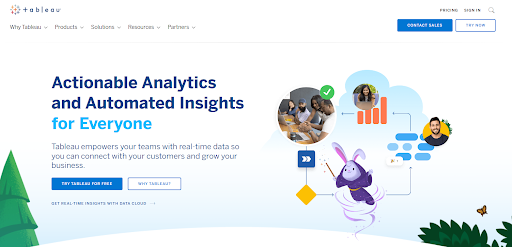 Tableau is a strong reporting tool that shines in embedded analytics. Users can make eye-catching reports and include data gathering and reporting in current workflows. This makes it great for businesses wanting a scalable and adaptable data visualization platform.
Key Features:
Drag-and-drop interface for easy report creation.
Customizable API for embedded analytics.
Interactive data visualizations for exploring data in detail.
Integrations with other business tools include Google Cloud, Microsoft SQL Server, Google Sheets, Hive, and SAP.
Pricing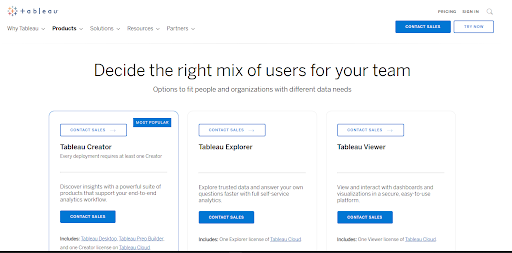 Tableau pricing starts at $12/user/month and offers a 14-day free trial.
The top reporting software in 2023 has many features, integrations, and prices for various businesses.
Allure TestOps stands out with its many features, strong security, real-time analytics, and scalable performance. Many organizations choose it to boost product quality control and team efficiency.
Allure TestOps works well with popular tools and offers flexible pricing. It's the perfect reporting software for any organization.
Comparison Table: Key Features and Pricing of the Best Reporting Software Solutions
| Software | Key Features | Pricing |
| --- | --- | --- |
| Allure TestOps | Live documentation, Central hub for tests, Metrics & KPIs, Seamless integrations, Robust security, Scalability | Cloud-$39/mo per user or fewer, Server-$30/mo per user or fewer |
| Zoho Analytics | 100+ connectors, Variety of visualization options, Unified analytics, AI & ML-powered insights | Starts at $24/month for 2 users |
| Whatagraph | Ready-to-use templates, Custom branding, Team collaboration, Automated report delivery, 40+ integrations | Starts at $199/month |
| Wrike | 12 visualization options, Customizable workflows, 400+ pre-built native integrations, Collaboration features | Starts at $9.80/user/month |
| Tableau | Drag-and-drop interface, Customizable API, Interactive visualizations, Integrations with business tools | Starts at $12/user/month |
Allure TestOps shines among the best reporting software solutions, offering a comprehensive suite for automated and manual testing.
Its seamless integration with popular tools and focus on robust security and scalability make it the best choice for businesses looking to enhance their product quality control and boost team productivity. With flexible pricing options, Allure TestOps is the ideal reporting software for any organization.
Choosing the Right Reporting Software for Your Business
When selecting reporting software, think about your needs, goals, and budget. Also, look at the tool's features and how it integrates with other apps.
Allure TestOps shines due to its complete features, ability to scale, and smooth integration with popular tools. This makes it a top option for businesses looking for a strong reporting solution.
Boost your business with Allure TestOps, a cutting-edge platform for managing software quality. It combines automated and manual testing.
Allure TestOps has powerful features and works well with other tools. It's perfect for businesses wanting better product quality, increased team efficiency, and valuable insights from strong reporting.
Conclusion
The right reporting software is vital for businesses in the modern data-driven world. They want to streamline operations and make smart decisions. Among top reporting tools, Allure TestOps shines with its extensive features, scalability, and smooth integrations.
Evaluate each tool's unique strengths and pricing to find the best reporting software for your needs.
Allure TestOps is a leading choice for companies needing a strong reporting solution. The platform combines automated and manual testing, allowing teams to boost productivity and improve product quality.
Allure TestOps offers security and scalability. It has real-time analytics and works with popular tools. This makes it perfect for businesses looking to improve their data use in 2023.