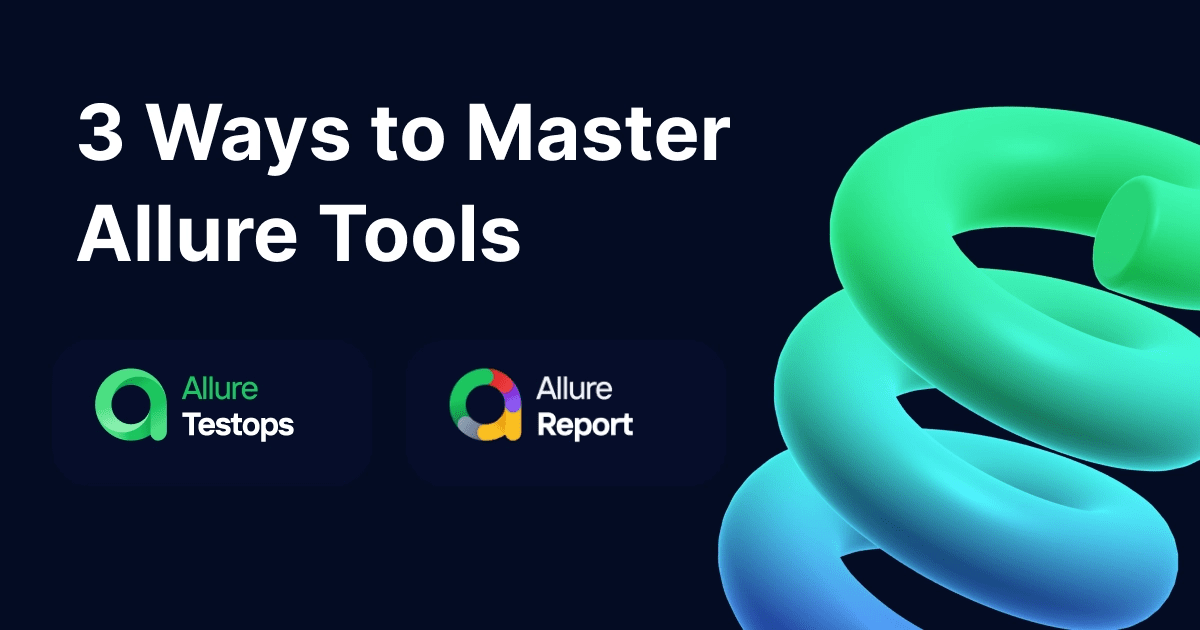 3 Ways to Master Allure Tools
Ruslan Akhmetzianov
Jan 25 2022
Allure TestOps and Report are being included in job requirements a lot more these days, but it's not that easy to get the hands-on experience needed to master this platform. The documentation is detailed, but without practical experience, it's easier to get turned around and a little lost. Fortunately, there are three relatively easy ways to increase your Allure tools knowledge. They are:
1. Take a TestOps Course
OTUS educational platform is an official partner and has included Allure TestOps in their QA courses, including:
QA Lead Course
Automation QA Course
Advanced Java Automation Testing Course
Load Testing Course
2. Watch Videos
Our YouTube channel has been available in Russian for a while, but new tutorials and explainers are coming out soon. So be sure to follow and subscribe, so you can see them as soon as they are uploaded.
3. Take an Allure Report Course
Allure Report is a very popular OSS tool and has many users and lots of corner cases. Because of that popularity, it has been included in a few courses, including:
Test Automation University
Educative
Right now, there is a bit of a chicken and egg situation when it comes to Allure Tools. They work well, so they're in high demand in the workforce, but it's a little trickier to get the hands-on knowledge and experience you need to add to your resume. It also means that there's not a lot of competition if you do have those skills.
Since this skill is in high demand though, learning as much as you can through resources like these might make all the difference in finding your next great job. So, take a little extra time to look into these resources, and up your game. There's no doubt that the effort will pay off in the long run.
Learn more about Allure tools
Learn more about Allure Framework, our open-source testing reporting tool, or Allure TestOps, the all-in-one quality management platform.
Subscribe to our Twitter feed, GitHub Discussions, or Telegram community, it is a wholesome place to get help and stay up to date with news.