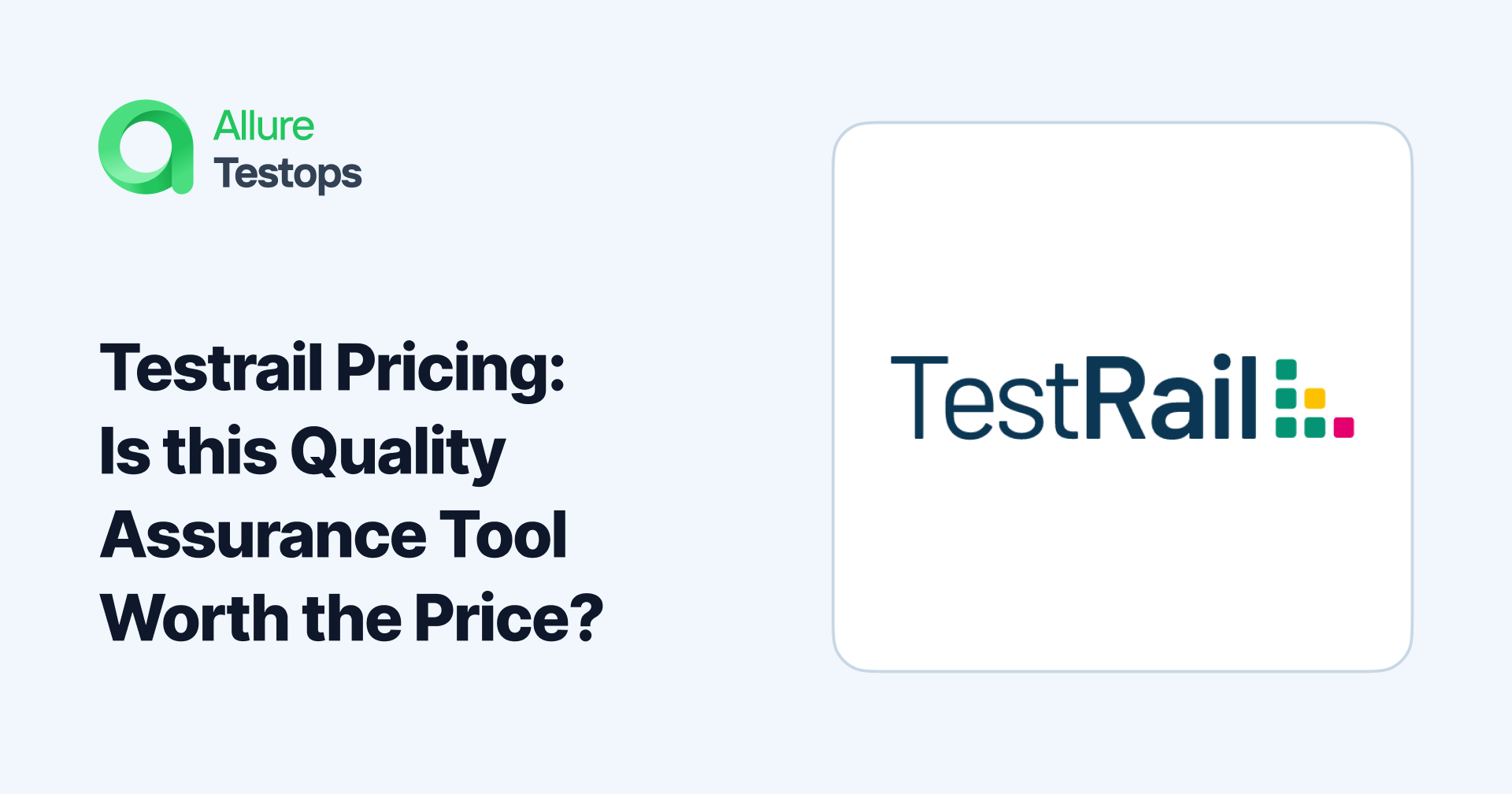 TestRail Pricing: Is this Quality Assurance Tool worth the Price?
It's no secret that quality assurance (QA) is essential for the success of any software product. Ensuring product launches without defects and meets customer expectations is a time-consuming process that can be costly if not done correctly.
As such, it's important to have the right tool to help streamline the QA process and ensure your product is released on time and within budget. TestRail is a powerful QA tool designed to improve test coverage, track user feedback, and monitor progress over time.
But does this quality assurance solution justify its hefty price tag? In this article, we'll explore TestRail pricing plans, features, and more to determine if this tool is worth the cost. Let's dive in!
An Overview of Testrail Software
Every launch brings a fresh set of test cases that must be added to your testing suites. That said, the development process continues; you must also categorize and schedule them and track their results properly.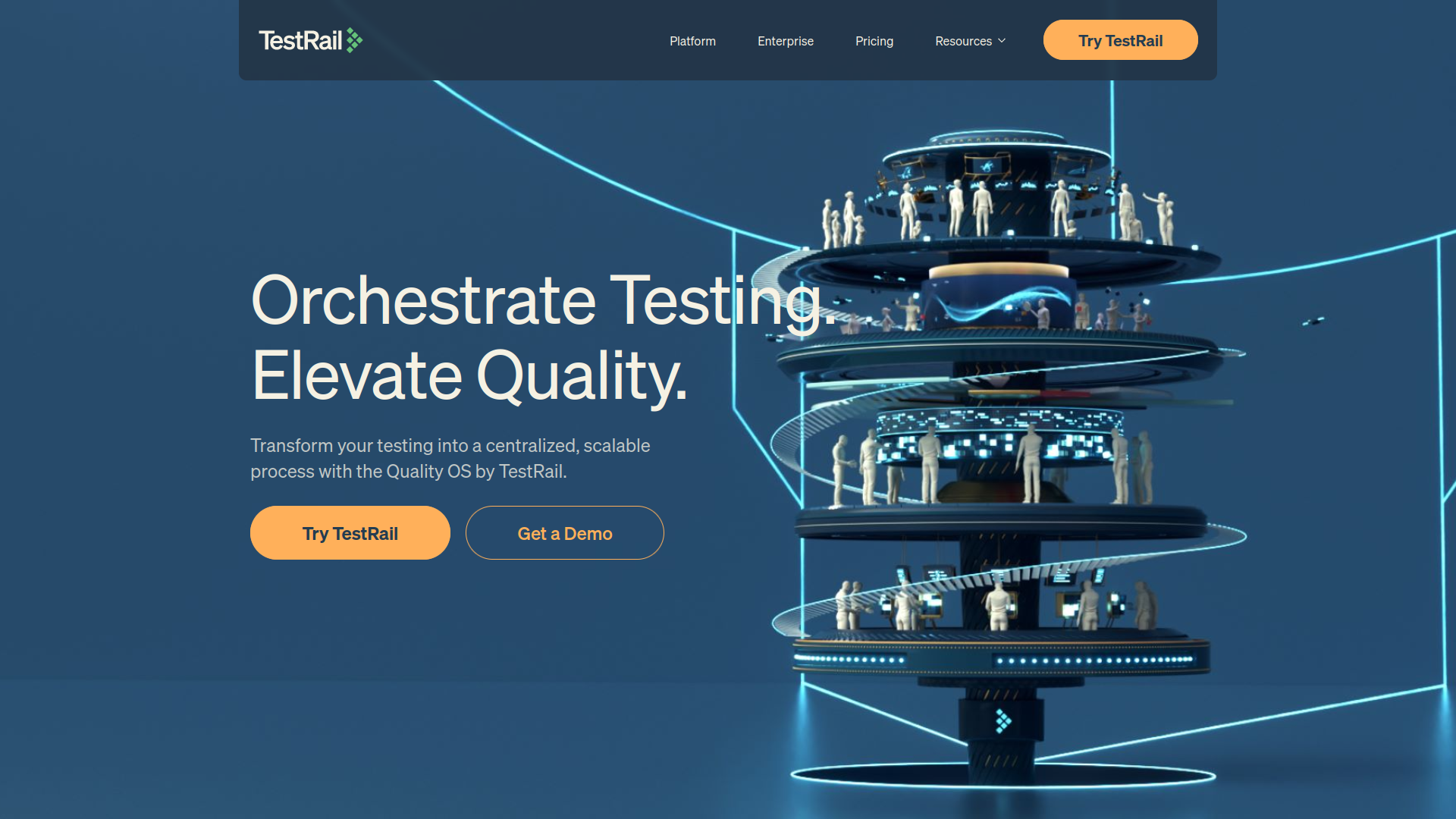 With TestRail, you can do all that and so much more.
You can always stay informed on the testing cycle development with integrated task lists, status dashboards, progress reports and email notifications.
TestRail also allows team members to collaborate by adding comments, annotations and attachments for each test case.
TestRail's library of reports gives you a detailed overview of the current status, including tests that have passed and those that still need some work. You can easily adjust your testing cycle from there to ensure everything runs smoothly.
Access to this information in real-time lets you make informed decisions about project progress quickly and accurately.
TestRail Features
Various software features make TestRail an unbeatable choice for test management, thus contributing a lot to TestRail pricing. The different features are mentioned below:
1. Flexible Project Organization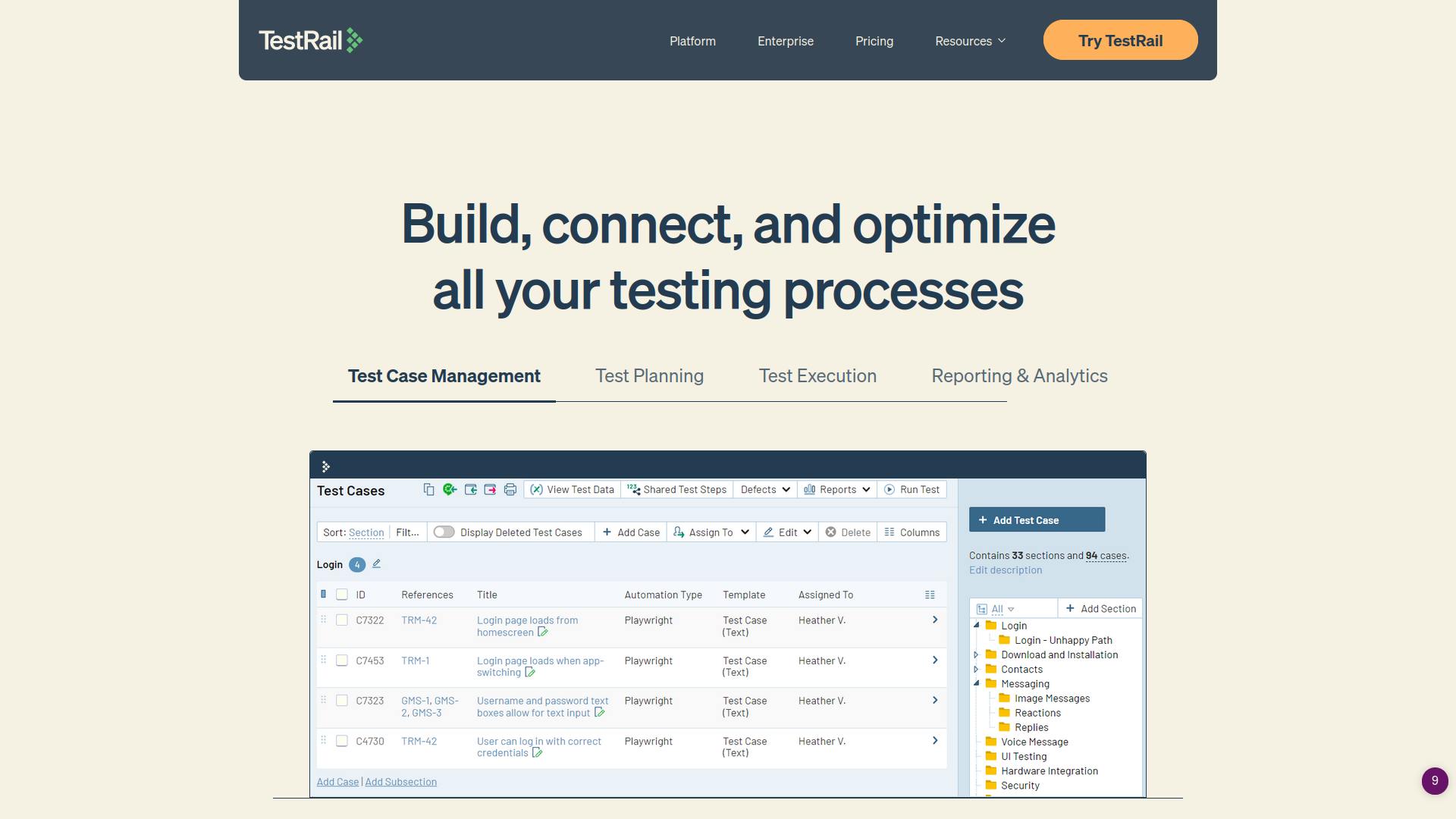 TestRail allows users to organize projects and tests into suites, sections and test cases according to their needs. This helps maintain a clear, adjustable structure according to different projects or processes.
TestRail's custom fields also enable users to add extra information or customized tags to improve organization further. With this feature, you can easily manage complex testing structures with ease.
2. Test Repository
TestRail's test repository enables a comprehensive library of tests that can be easily filtered and searched to quickly create or modify existing test cases.
The ability to store descriptions, attachments, preconditions and results provides valuable insight into development progress in real-time.
TestRail also helps teams organize their testing efforts by allowing them to set priorities, assign tests to teams and track execution status for both manual and automated tests.
This allows project managers to better understand the current state of their software development process. With TestRail's intuitive user interface, users can easily manage all aspects of their test repositories.
3. Bug Tracking
TestRail's bug tracking feature makes it easy to quickly identify, track and resolve any issues that may arise. With real-time visibility into your team's progress toward resolution, you won't have to worry about a stack of unresolved bugs piling up.
The built-in issue log also helps keep everyone on the same page, as all stakeholders can access relevant information about each bug in one place.
TestRail tracks everything, including comments, steps taken for resolution, status changes, so nothing slips through the cracks! By streamlining your bug tracking process, you can deliver high-quality products swiftly!
4. Data Import & Export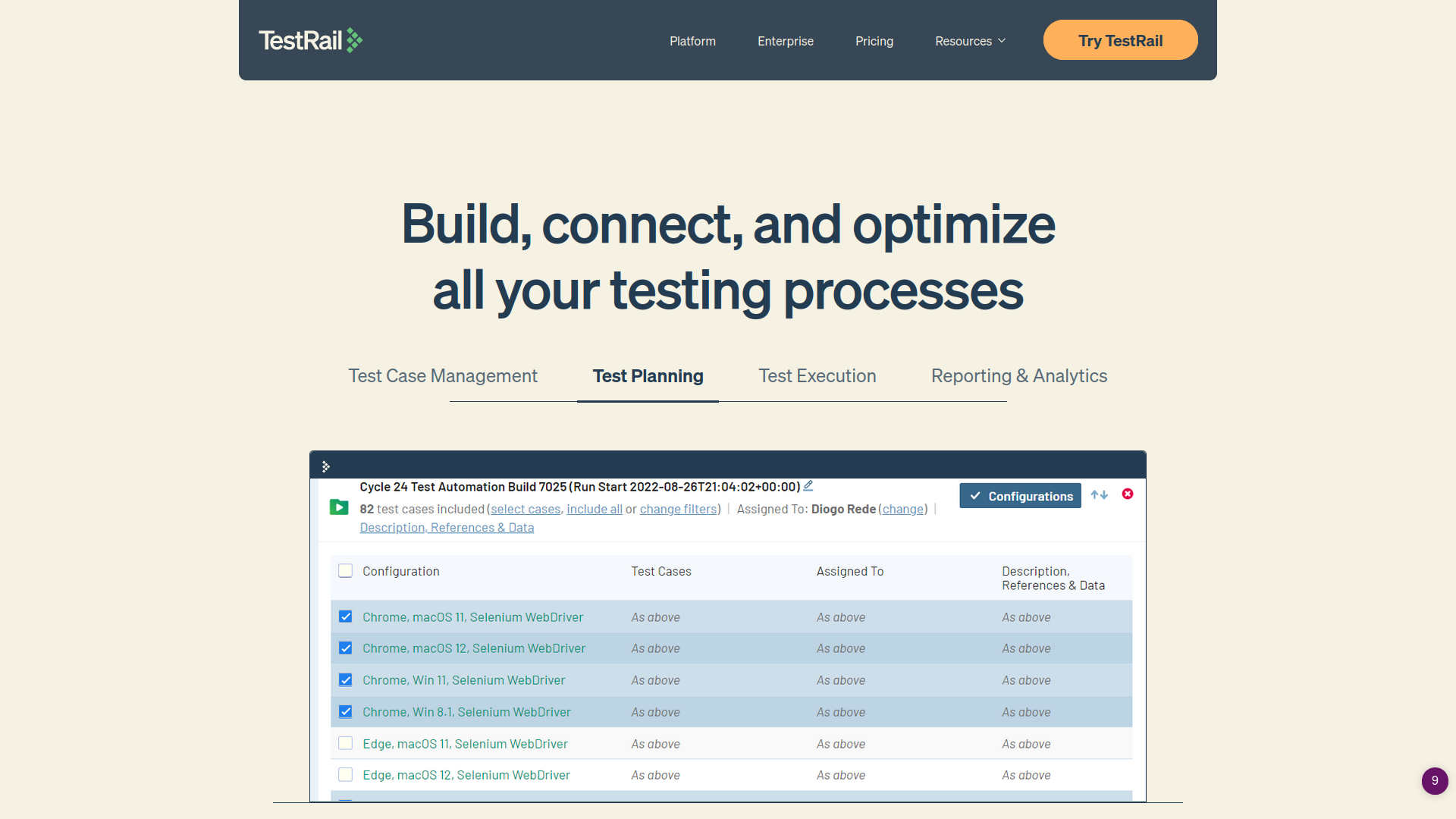 TestRailTestrail makes it easy to import existing data, such as test cases, plans and results, into the software. You can also export your test results into CSV or HTML format for easy sharing with stakeholders or usage in other applications.
With seamless import/export functionality, you can quickly get up and running with TestRail- it couldn't be simpler!
Whether new to TestRail or an experienced user, this feature will save you time and make managing your tests easier than ever.
5. Version Control
TestRail makes it easy to keep track of changes to your software product. With version control, you can monitor the development process and ensure that only approved features are released into production.
TestRail allows you to compare and merge different source code versions, quickly identify differences between various releases, and view detailed logs of all changes made.
By taking this approach, you can gain confidence that your software is modernized and safeguarded. You can also easily roll back any unwanted changes or errors that may have been introduced during development.
6. Integrations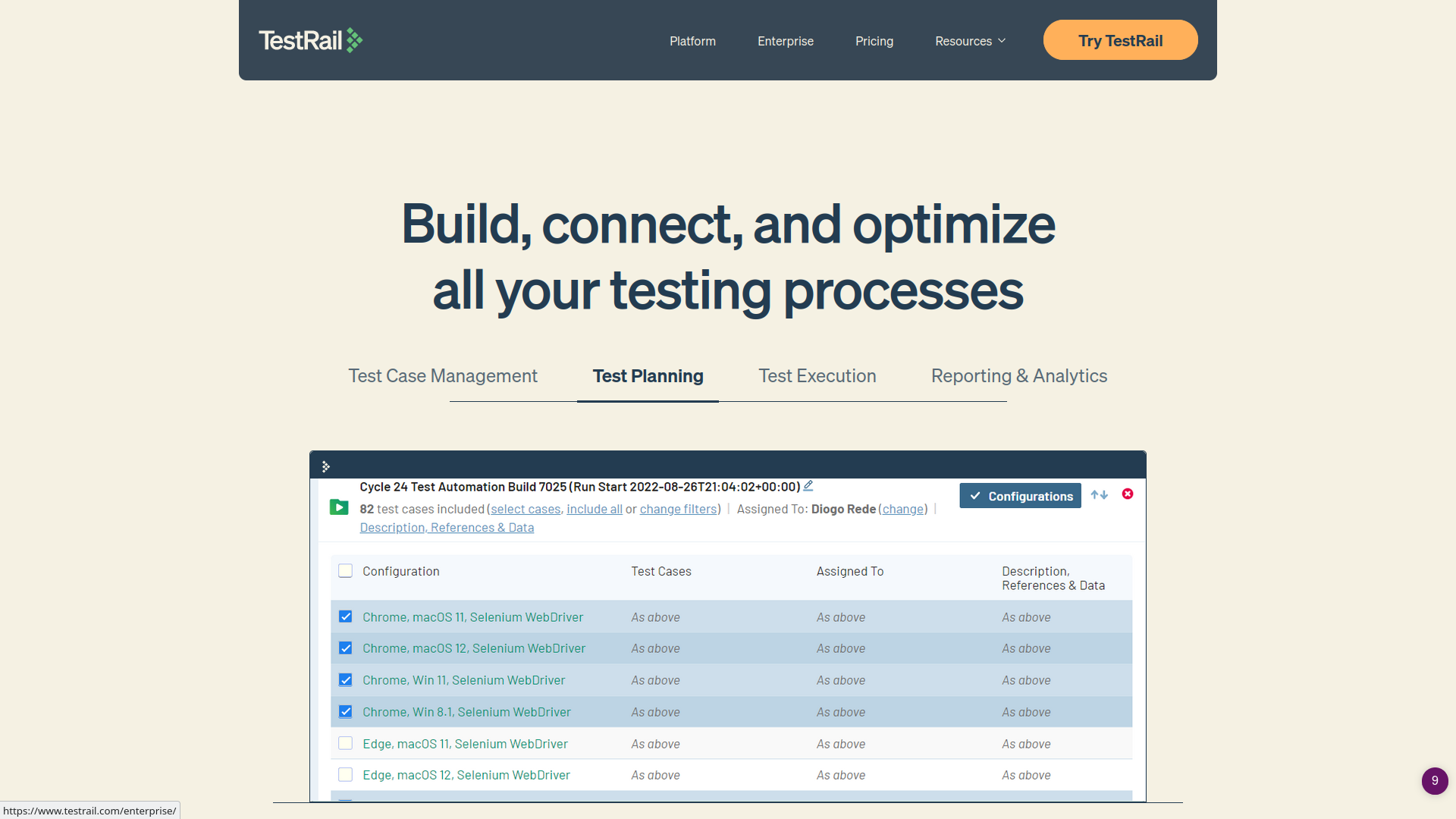 Another major aspect of TestRail pricing is its integrations. TestRail integrates seamlessly with popular third-party tools such as Jenkins, JIRA and Slack.
This makes it easy to stay on top of your QA process from beginning to end while keeping teams informed throughout the development cycle.
Whether you manage to test in-house or need to connect with external stakeholders, Testrail's integrations offer a streamlined solution for getting the most out of your workflow.
Pros of TestRail
Testrail offers a highly interactive and secure interface that is easy to use and navigate. It enables users to quickly locate the test plans needed for each test cycle, enabling efficient and secure proceeding of tests.
Secure proceeding and legitimate traffic and site connection are some of the benefits of TestRail. It also complies with industry standards, providing a secure and reliable test instance to access test cases in various test cycles.
Generates Multiple Configurable Project Reports
TestRail is unique in its ability to generate multiple configurable project reports that allow you to quickly get an overview of the test coverage for your testrail instance.
These reports, which are available from the professional cloud website of testrail, cover test results, test plans, test cases and various other metrics and statistics.
This makes it easier to track your test execution status and quickly identify issues that need more attention or debugging.
With this feature, you can take control of the testing process and better understand what is happening with your test initiatives in real-time.
Supports Agile as well as Traditional Approaches
TestRail Instance makes it easy for organizations to test and deploy software with either an agile or traditional approach.
Companies can choose the best method for their team and workflow while still having access to the same professional cloud test website.
The tool offers both flexibility and scalability, allowing teams to adjust their test strategies depending on their needs.
With TestRail's easy-to-use tools, companies can test and deploy software quickly and efficiently, whether they prefer a more traditional or an agile approach.
Reach your Targets easily
TestRail allows you to work as a team with an easy-to-use interface so you can hit the ground running. It's perfect for getting any project off the ground quickly and smoothly - no complicated setup or learning curve required!
You can collaborate effectively, ensuring that schedules and quality targets are met without delay.
With TestRail, you can effortlessly scale your operations to handle an expanding number of tests, cases and users without losing functionality or efficiency. This means that as your team grows, TestRail will easily accommodate your changing requirements.
With this convenient scaling feature, you can rest assured that you won't have to worry about the technical details when managing a larger user base or workload.
Cons of TestRail
Reporting Can be Complex At Times
One of the major cons of TestRail is that some reporting functions can be challenging to use.
This is especially true for those unfamiliar with the program, as navigating the different reporting tools can take some time.
Additionally, some reports require users to manually input data and results, making generating accurate reports more difficult and time-consuming.
For this reason, it's important to do a thorough assessment before trying out TestRail to ensure its features fit your particular needs.
Not suitable for Individual Users
One of the biggest downsides for TestRail is its pricing structure. The individual pricing package can be quite expensive, making it difficult for some users to justify the cost.
Although there are occasionally free trial versions and a special offer, it may still be too costly for many budget-conscious users.
As such, those not part of a larger organization or team should consider whether TestRail meets their needs before investing in the service.
Jira Integration is a little difficult at times
At times, integration of TestRail and Jira becomes a little difficult. The integration process might be a bit faulty, which surely affects the QA testing process to a great extent.
TestRail Pricing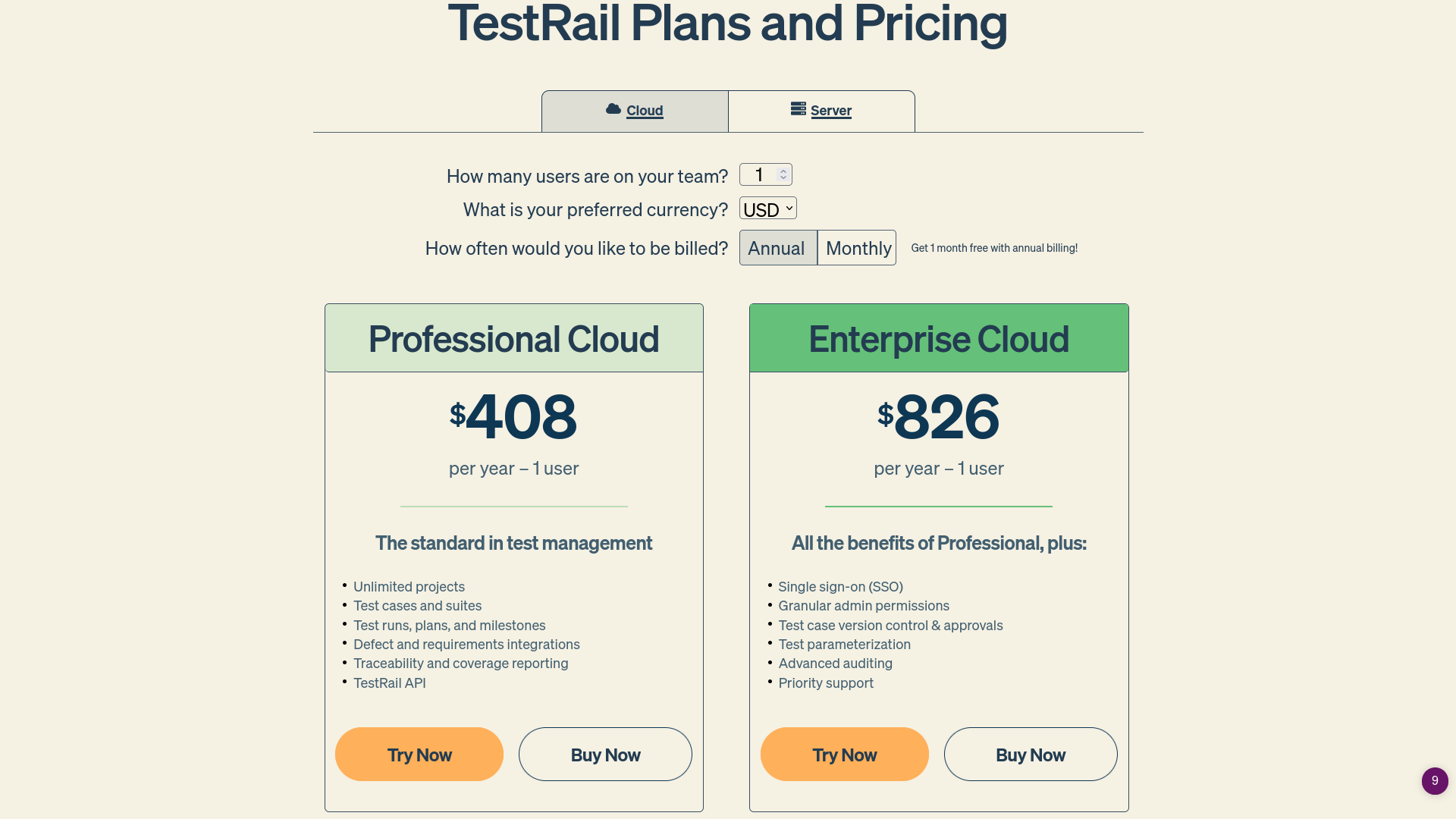 TestRail pricing plans are designed to meet your budget and needs ranging from $34 to $3,600. Below, we will look at each plan and its associated features.
TestRail Professional Cloud
This plan starts from $34.00 monthly and is designed for a single user. It comes with automated updates & optimizations to ensure that you are always running the latest version of TestRail, giving you access to new features and improved performance.
Set up is quick and easy - no IT required so that you can get started in minutes! Plus all your data is securely hosted on these super-fast servers, so you know it's safe. Volume discounts are also available if needed.
TestRail Enterprise Cloud
TestRail pricing for Enterprise Cloud is an innovative solution that offers exceptional value. Its one-time fee of $69.00 per year provides users with a range of features designed to help them achieve their testing goals efficiently and effectively.
These include audit logging, enhanced architecture for faster API requests, SAML 2.0 SSO Capability and configurable backups, on-demand restores, and priority support.
Plus, volume discounts are available – so the more you use TestRail Enterprise Cloud, the less you pay!
TestRail Professional Server
The Testrail Professional Server plan gives you full control over your TestRail instance. It comes with an annual license and a minimum of 5 users, allowing you to integrate with private services easily.
Plus, installation is quick and easy on either Windows or Linux - and volume discounts are available! Starting at just $1,905.00 per year, getting the best value for your money has always been challenging!
TestRail Enterprise Server
The TestRail pricing for Enterprise Server plan is an ideal choice for organizations looking to maximize the value of their testing efforts.
This plan provides access for up to five users annually and offers features such as SAML 2.0 Single Sign-On, audit logging, and priority support, all at $3,600.00 annually!
Additional discounts are available when purchasing in higher quantities, making TestRail Enterprise Server the perfect way to unlock maximum value from your testing process.
Best Alternative to TestRail: Allure TestOps
Allure TestOps is a comprehensive testing solution that provides testers and developers with powerful tools to make their jobs easier. Unlike TestRail, Allure TestOps offers an integrated approach to test automation and management.
With its automated test execution, reporting, and project planning features, it helps teams work together more effectively and improve the quality of their products. It also provides an easy-to-use platform for collaborating on tests across multiple platforms and devices.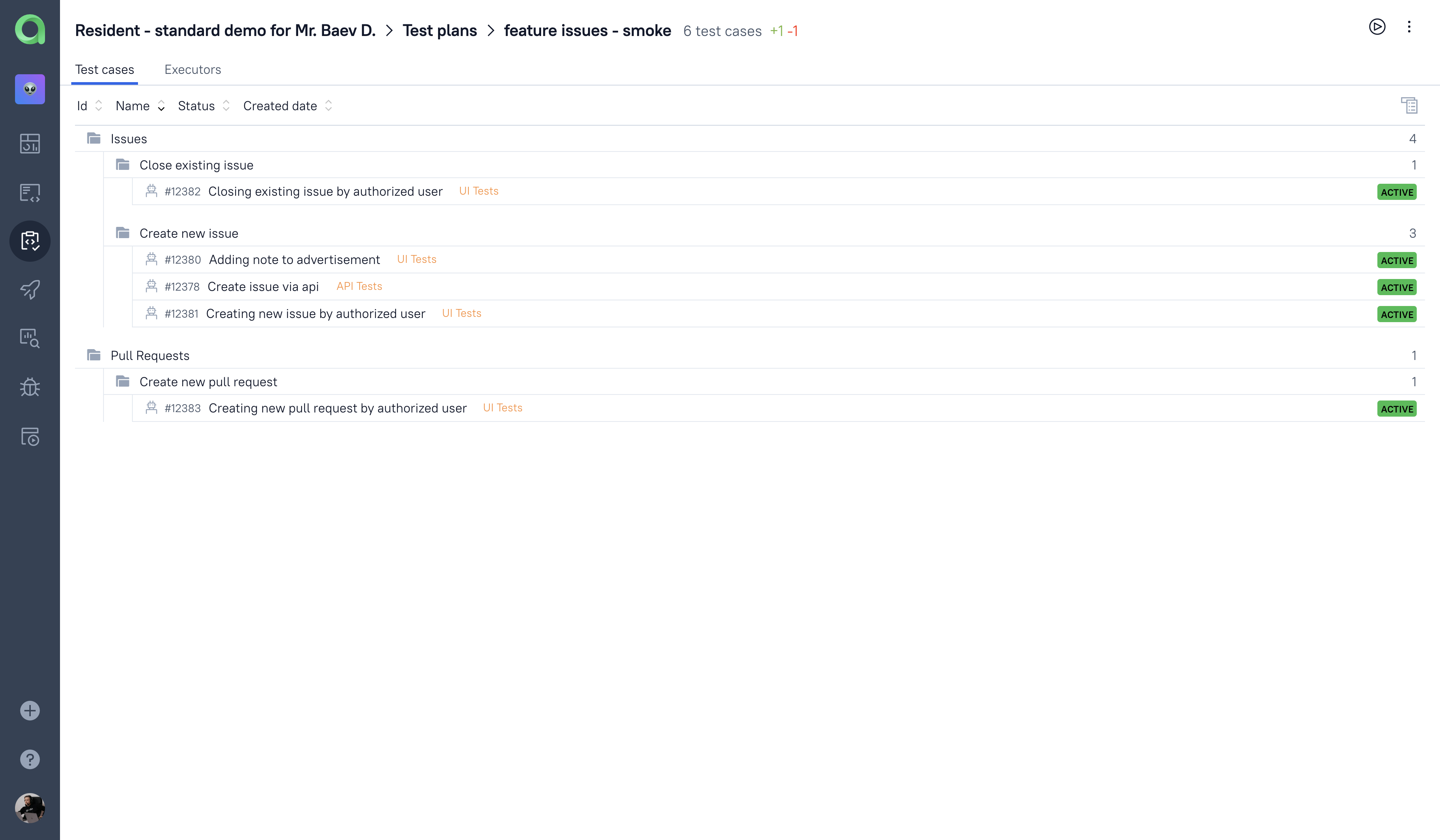 Allure TestOps also provides enterprise-level security with features such as SSO, role-based access, API tokens and audit logs similar to TestRail but better. This helps organizations control and protect their testing environments from unwanted intrusions.
Additionally, it allows for the aggregation of multiple test runs into a single report which covers every component needed for the release process.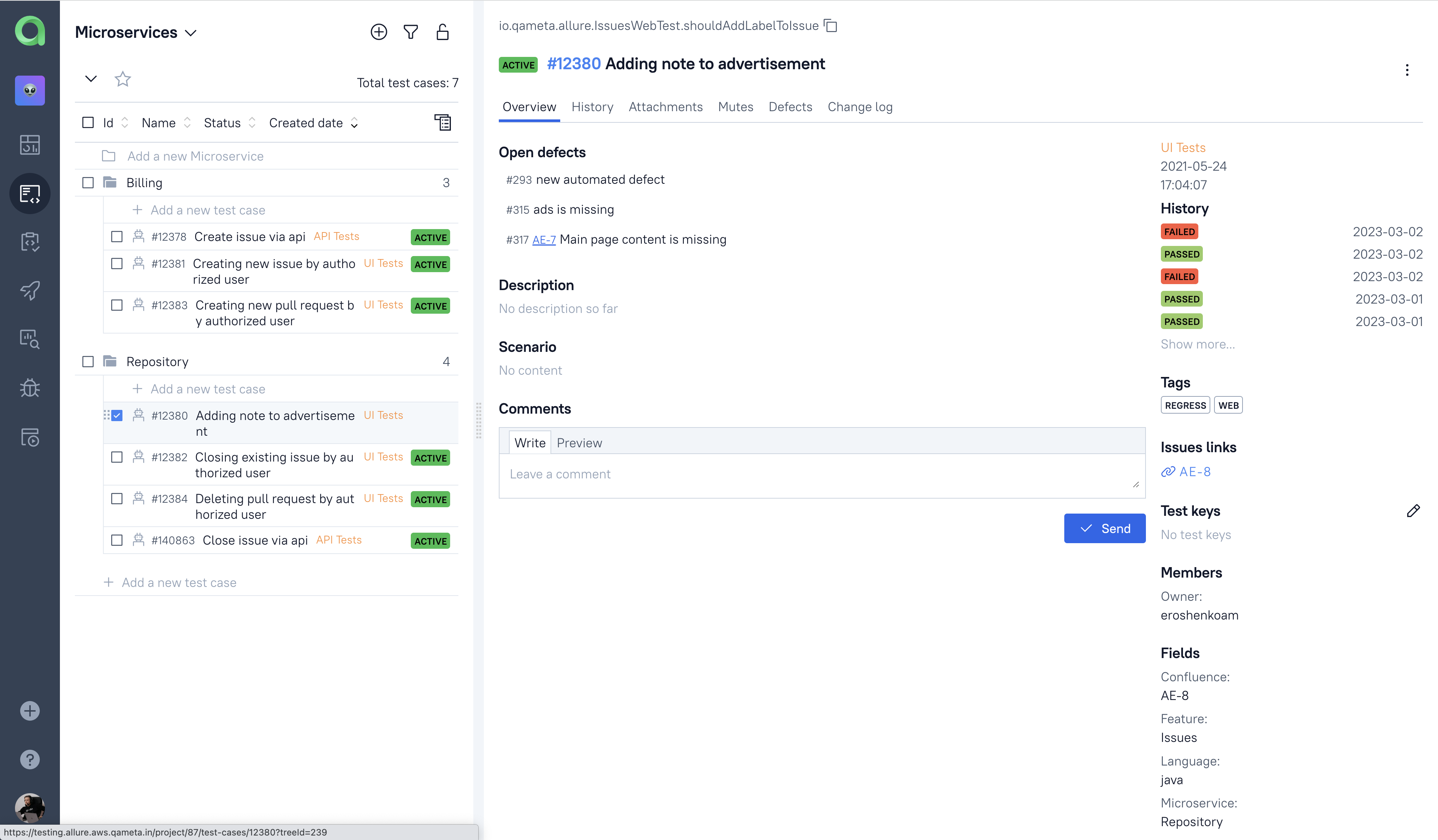 Finally, its rich REST API combined with Allure QueryLanguage allows testers to easily access all the data they need while performing tests.
This makes test automation simpler and faster than ever before! With these features, Allure TestOps quickly becomes the best alternative to TestRail and an invaluable tool in any tester's arsenal!
The Bottom Line
Testrail is an invaluable tool for quality assurance teams of all sizes, and TestRail pricing model offers multiple levels to best suit the needs of any organization, making it a cost-effective solution for testers looking to get the most out of their test runs.
With its intuitive interface, easy setup and wide range of features, TestRail is a worthwhile investment that will improve accuracy, efficiency and team collaboration.
So if you're looking for a comprehensive QA testing solution that won't break the bank, and is an effective alternative to testrail pricing structure, look no further than Allure TestOps.
Click here to get it today!