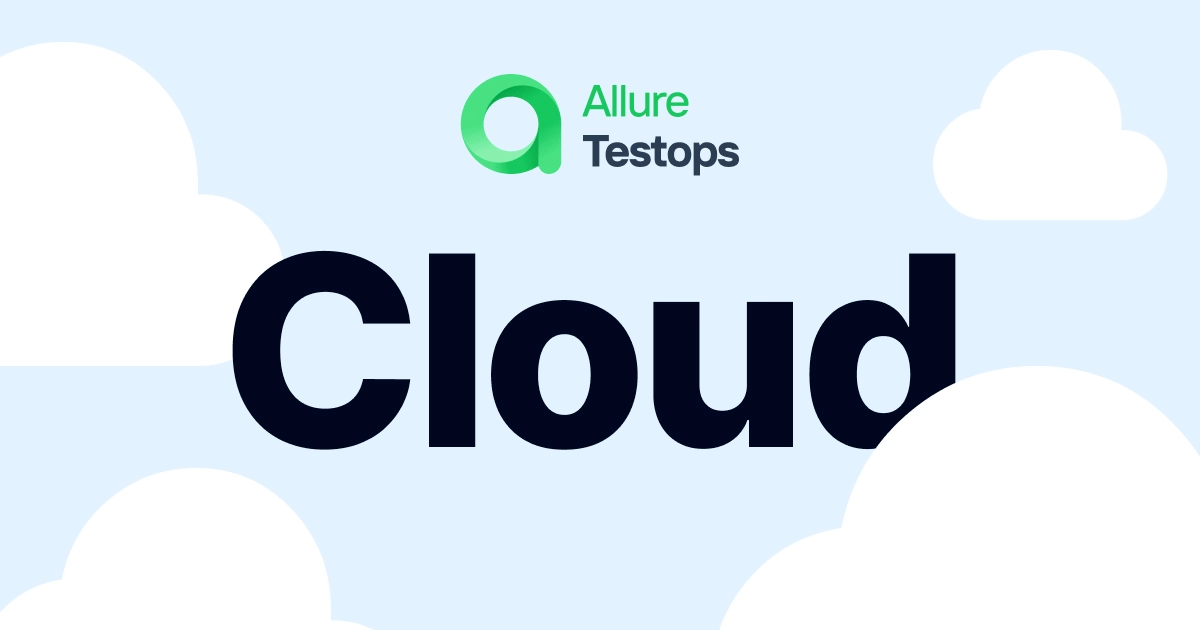 Allure TestOps Cloud open beta is out!
Ruslan Akhmetzianov
Jul 07 2022
Qameta Software made open beta for Allure TestOps Cloud, the Cloud-hosted DevOps-ready testing platform, available to all development teams. With Cloud, TestOps stays at your fingertips! 🎉
Testing has always been the bedrock of QA in development teams. Modern development cycles need testing to be fast, scalable, and flexible. To achieve that, a modern development team already works with a couple of testing frameworks, CI/CD systems, issue trackers, and test management systems in production.
Allure TestOps brings full control over testing infrastructure by providing dozens of native integrations with the most common testing and CI/CD tools: create, execute, monitor, analyze and get insights in a single tool. With Cloud, development teams may benefit from its powers in no time.
Flexibility
Qameta Software specifically designed Allure TestOps Cloud to make it available for every team, be it a startup or a global enterprise. With TestOps Cloud, Allure TestOps becomes cost-efficient for smaller teams. Now, you can try it even with a single active user.
Reliability
Built over the Tier 1 cloud provider's infrastructure, Allure TestOps Cloud instances are handcrafted to be up and running 24/7. Qameta Software support and engineering teams are working on minimizing SLA for Cloud users. They also maintain continuous anonymized monitoring around each instance to prevent any reliability accidents.
Efficiency
Allure TestOps has been deeply optimized for cloud usage, so you don't have to worry about costs. When using the tool, you get a paid instance with up to 60 GB of storage at AWS. For teams that need more, there are discounted rates and programs with extended storage provided.
Want to start using Allure TestOps Cloud today? Get started with a 14-day free trial, and check out our pricing plans.
Qameta Software is an open-source-driven company building next-gen software testing solutions for DevOps teams.
Allure TestOps Server and Cloud enable IT teams to reduce software time-to-market by 40% by providing native integrations, DevOps-friendly processes, and routine automation.
Allure Report is an open-source, flexible, lightweight, multi-language test report tool with more than 2 million active monthly users.