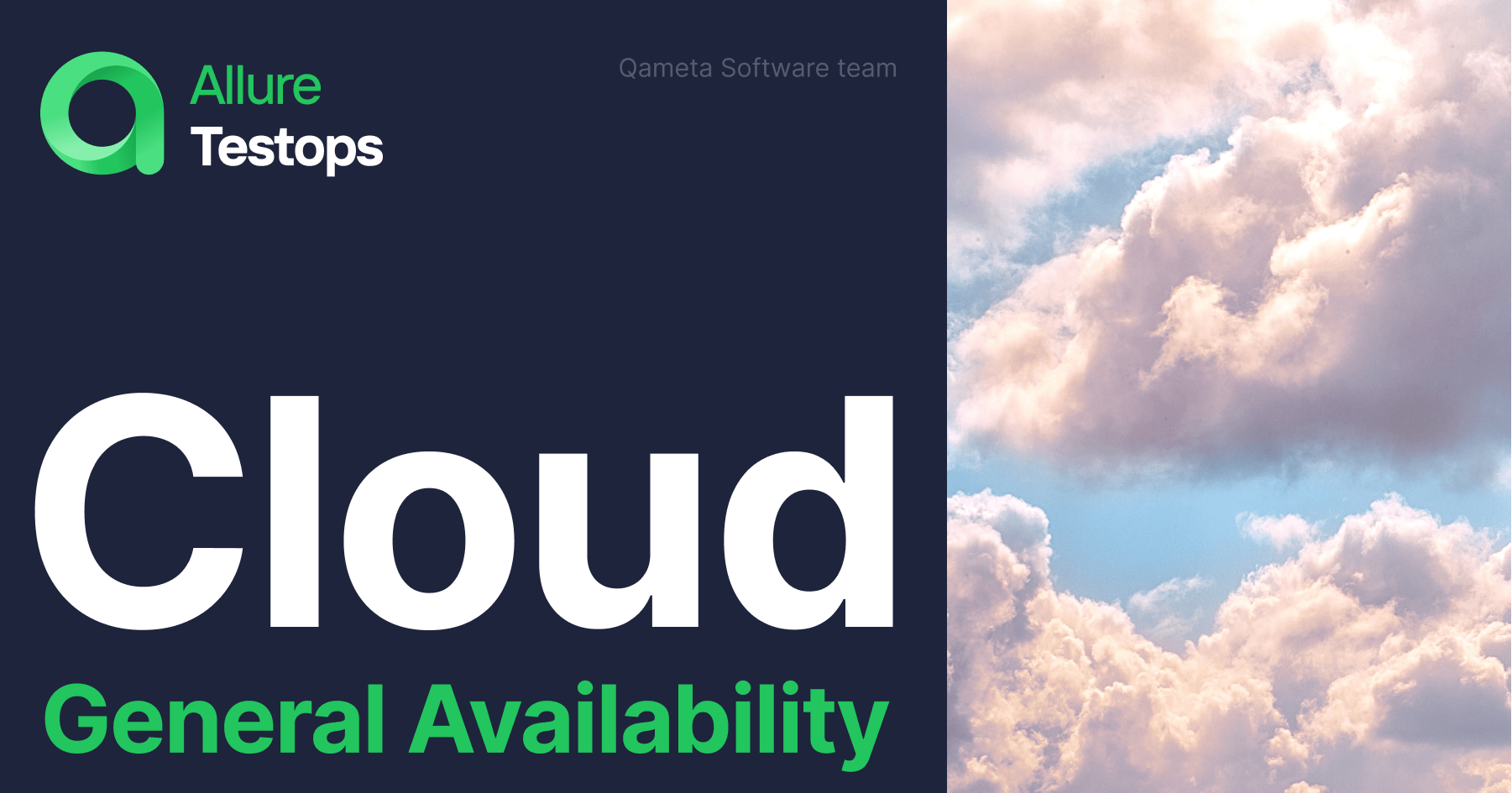 Allure TestOps Cloud General Availability
Ruslan Akhmetzianov
Nov 01 2022
Today, we are thrilled to announce the general availability of Allure TestOps Cloud!
Allure TestOps is a DevOps-ready platform focused on delivering a first-class experience for teams that maintain a high development pace while keeping track of quality control.
It provides Dozens of testing tools and frameworks support across 10+ programming languages and automates defect management and issue tracking.
If you are a Cloud user already, your instance will automatically be upgraded to the latest version. For those hesitating about trying out an out-of-the-box TestOps experience, it's an amazing opportunity to get a 14-day free trial!
General Availability: Features and Improvements
We have introduced a lot of improvements in both our product and the cloud infrastructure since the open beta was announced. Here is a list of the most important enhancements:
Infrastructure
Increased Cloud performance by implementing Cilium CNI
Upgraded traffic management and observability with Istio Service Mesh
Moved from AWS spot instances for better reliability
Built orchestration with queues with Kubernetes based
Product
Fixed a ton of minor bugs and UI/UX issues
Reworked and polished user groups and policies management
Automated trial and purchase process
Added GitLab issues and some other common tools support
Thank you to Allure TestOps early adopters!
Our community has been invaluable in helping us get to where we are today. Since the beta was launched in July, engagement and feedback from dozens of teams have been unprecedented. With your help, we managed to build up all the possible use cases and load types. Now, Allure TestOps features and infrastructure are guaranteed to meet any requirements from your development team.
We sincerely appreciate the energy and enthusiasm from the community.
Seamless testing management at your fingertips
Allure TestOps brings full control over testing infrastructure with dozens of native integrations with the most common testing and CI/CD tools: create, execute, monitor, analyze and get insights in a single tool. With Cloud, development teams may benefit from its powers in no time. Check out the product page for more details.
Flexibility
Qameta Software designed Allure TestOps Cloud to make it suitable for every team, whether a startup or a global enterprise. With TestOps Cloud, Allure TestOps becomes cost-efficient for smaller teams. Now, you can try it even with a single active user, and no need for an operations team to setup.
Reliability
Built over the Tier 1 cloud provider's infrastructure, Allure TestOps Cloud instances are handcrafted to be 24/7 up and running. Qameta Software support and engineering teams are working on minimizing SLA for Cloud users. They also maintain continuous anonymized monitoring around each instance to prevent reliability accidents.
Efficiency
Allure TestOps has been deeply optimized for cloud usage, so you don't have to worry about costs. With that, you get the instance paid with up to 60 GB of storage at AWS. For teams needing more, there are extra storage options; contact our sales@qameta.io.
Want to start using Allure TestOps Cloud today? Get started with a 14-day free trial, and check out our pricing plans.
A new era of TestOps
Allure TestOps is more than a test management system. It's a single space for quality tools and infrastructure management across the whole software development cycle. We can't wait to see more teams joining the TestOps family!
Qameta Software is an open-source-driven company building next-gen software testing solutions for DevOps teams.
Allure TestOps Server and Cloud enable teams to reduce software time-to-market by 40% by providing native integrations, DevOps-friendly processes, and routine automation.
Allure Report is an open-source, flexible, lightweight, multi-language test report tool with more than 3 million active monthly users.