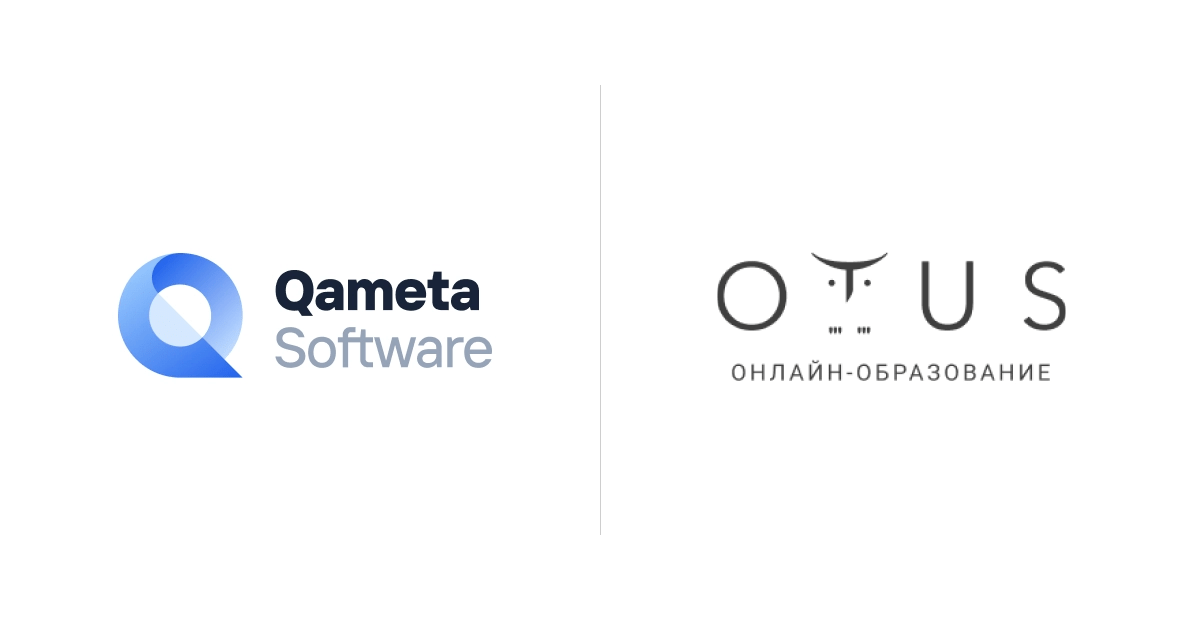 Qameta Software has entered into a strategic partnership with OTUS
Ruslan Akhmetzianov
Oct 27 2021
Qameta Software and OTUS, a high-tech education startup, have announced the start of a strategic partnership. Qameta Software will focus on supporting courses for QA Directors, QA engineers, and test automation specialists.
Elena Korotkova, Marketing Director of Qameta Software, commented, "Through our partnership with  OTUS, we can launch an important initiative for the company which is to support educational projects for professionals in development and testing. Our team has been communicating and sharing expertise with the community at industry events for a long time and now that we are aligned with OTUS we can take our role in training QA specialists to a new level".
According to the company's representatives, as part of the collaboration, Qameta Software will provide Allure TestOps licenses, a universal platform for testing management in DevOps environments, and advisory support to teachers.
Ekaterina Moskovskikh, General Marketing Lead at Otus, explained, "Qameta Software products, including the open-source Allure Report solution, have long been part of the training program for many QA teachers and testing. We are happy to provide our students with a world-class system actively used by IT industry leaders (PropellerAds, Arrival, Tinkoff, Megafon, Kaspersky Lab, - ed.) for testing management as this experience is demanded in the market on completion of the courses. This is the format of training that underlies our mission" explains Ekaterina Moskovskikh, General Marketing Lead at OTUS.
OTUS is a high-tech startup in the field of education. The mission of OTUS is to make learning meaningful by recognizing the relationship between the expectations of employers, the competencies of specialists, and the capabilities of teachers. OTUS today consists of more than 80 author's courses in various areas of IT, giving specialists in-depth knowledge which allows them to progress to a confident middle level. Courses include webinar live lessons given by expert leaders from the IT industry.
Learn more about Allure tools
Learn more about Allure Framework, our open-source testing reporting tool, or Allure TestOps, the all-in-one quality management platform.
Subscribe to our Twitter feed, GitHub Discussions, or Telegram community, it is a wholesome place to get help and stay up to date with news.